 The SD300 Pro 3D Printer's robust front-end software, SDview®, is
an intuitive, feature-rich, windows-like application that supports both
STL and 3DS input files. SDview® enables the user to manipulate
and edit the model prior to sending the "build" file.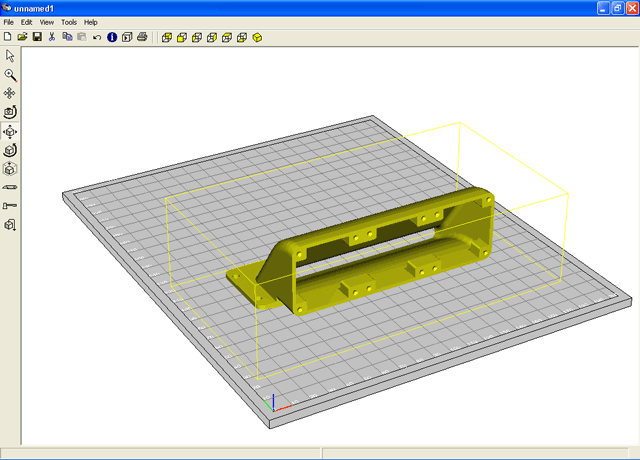 The software also gives the user the ability to split large models into two
or more component parts, if necessary, as well as to position multiple items on the virtual table for simultaneous model building.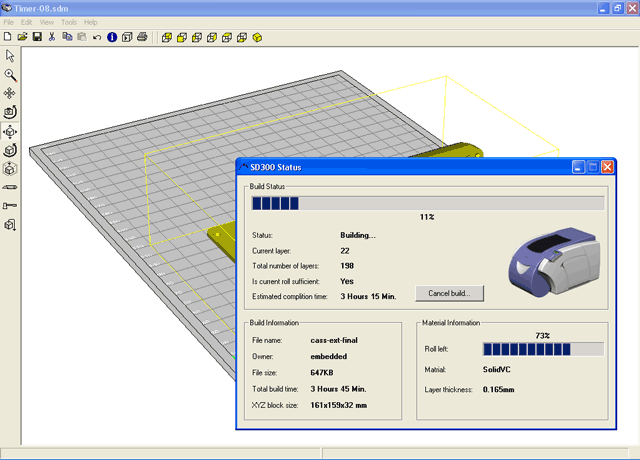 Upon completion of the model preparation, the user then simply clicks the "Build" button to immediately start the model creation process.
Once the process starts and the data transfer to the SD300 begins, the
user's computer is freed for work on other applications.
The user can monitor the model building status and the consumable material
levels from the workstation throughout the entire build process.
Download SDview Updates